ICSM Freshers' Fortnight Day 5: Volunteering and Academics Fair!
October 8, 2020 @ 6:00 pm

-

10:00 pm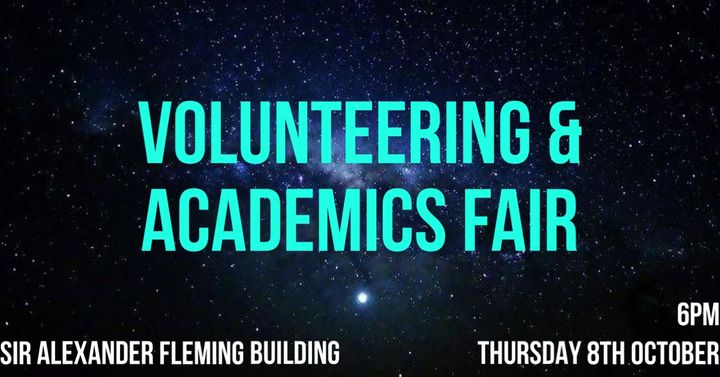 The second of our ICSM Freshers' Fairs: introducing our volunteering and academic societies!
ICSM's wide range of volunteering societies allow you to make a positive impact both on and off campus! Throughout your six years the academic societies will support your education and allow you to explore a huge range of specialities!
From volunteering teaching children, to conferences run by our academic societies you'll definitely want to get involved in some way or another and this evening is to find out how!
Use the links below to find out a bit more about what ICSM has to offer:
Volunteering societies: https://www.icsmsu.com/volunteering/
Academic societies: https://www.icsmsu.com/academics/
All our plans are being made in consultation with building managers to ensure they are as safe as possible!