Reynolds Show
October 14, 2022 @ 7:00 pm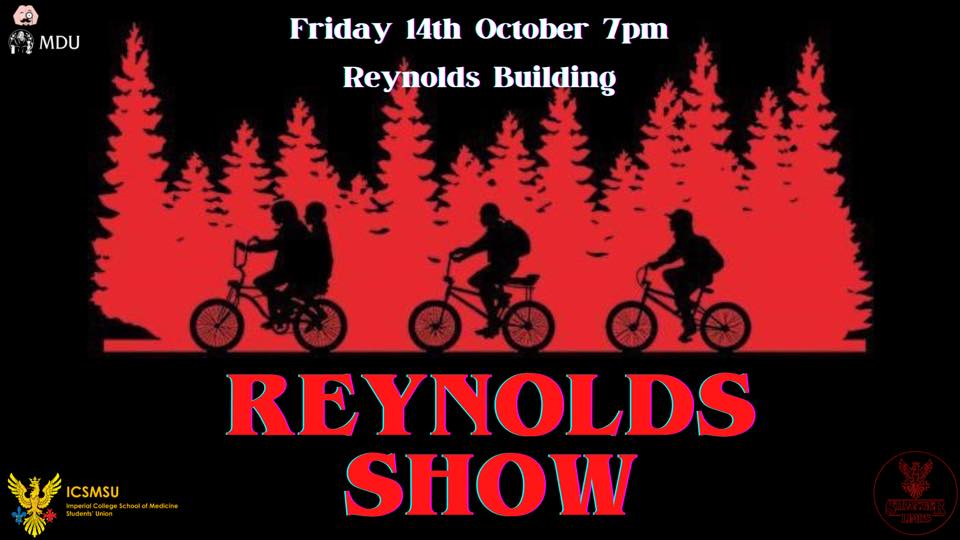 FRESHERS FORTNIGHT DAY 12: REYNOLDS SHOW
This is the most iconic introduction to the Medical School and it's finally your turn to experience it! Every ICSM alumni looks back and remembers this day as the most epic start to uni life!
Come down to Reynolds for the most unbelievable introductions to medic culture, with drinks tokens included in the price! Expect wild inaugurations to medic traditions, wacky competition and challengers, guided by seasoned and weather-beaten older years to eventually take your oath to the legendary Phoenix of ICSM!
We can't tell you much though, Reynolds show has been kept a well-guarded secret ever since it was founded….