Freshers' Sports Night: Indiana Bones!
October 13, 2021 @ 7:00 pm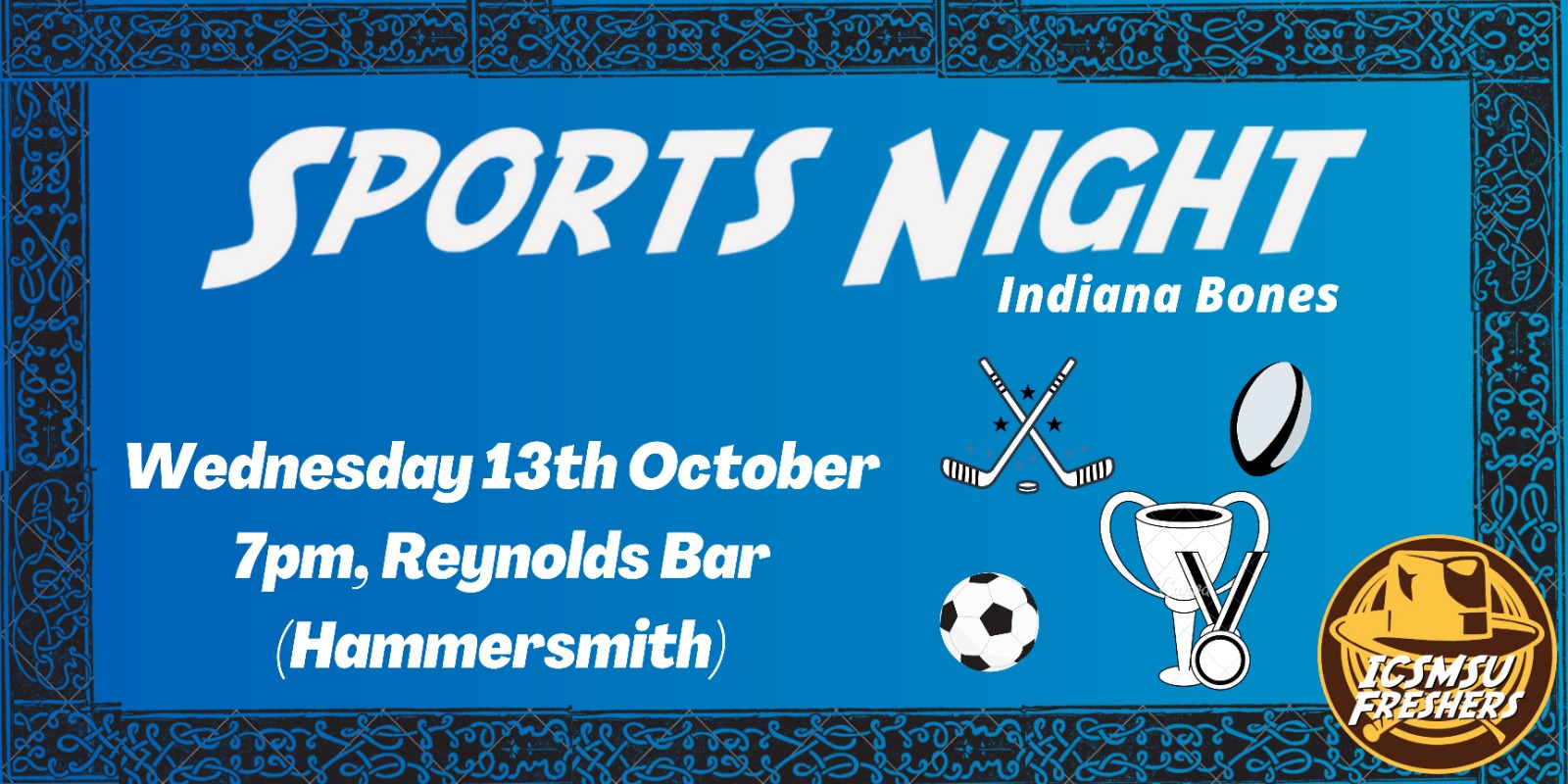 This is your first of many sports nights at ICSM! Don't miss this opportunity to get to know your future teammates and get introduced to the rest of the clubs. Bring those cowboy hats and whips for another night of Indiana Bones fun!
Top tip: be as creative with the theme as you can, the more out of the box the better!
After a night of bonding with your club, get yourselves onto the dance floor and boogie the night away at club Reynolds!
Fancy something a bit more chill? In participation with Muslim Medics, we'll also be running a Challenge Night in Glenister next door!
Remember to get your passport for access to all our events when they go onsale on Monday 30th!
https://www.imperialcollegeunion.org/shop/products