Challenge Night
October 13, 2021 @ 7:00 pm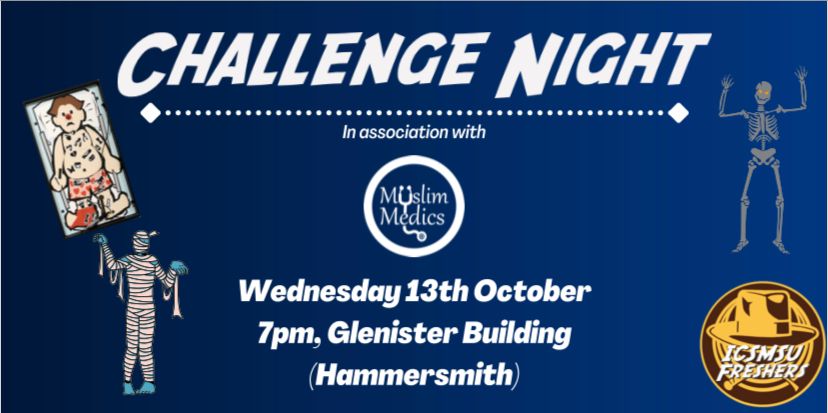 Looking for something a bit more chill than sports night? Muslim Medics are hosting a themed night of challenges!
Dress up as your favourite doctor (from Dr Who to Meredith Grey!) and spend the evening showing off your surgical precision in the games and challenges.
Come along to the Glenister Building (next door to Reynolds) at 7pm to get involved! There will be loads of snacks, entertainment and costumes so whether you're looking forward to an evening of meeting new people, want a quick break from sports night or something more relaxed for the middle of the week, this isn't an event you want to miss out on!