MEDED'S YEAR 3 MOCK WRITTEN EXAM
April 27 @ 6:00 pm

-

8:00 pm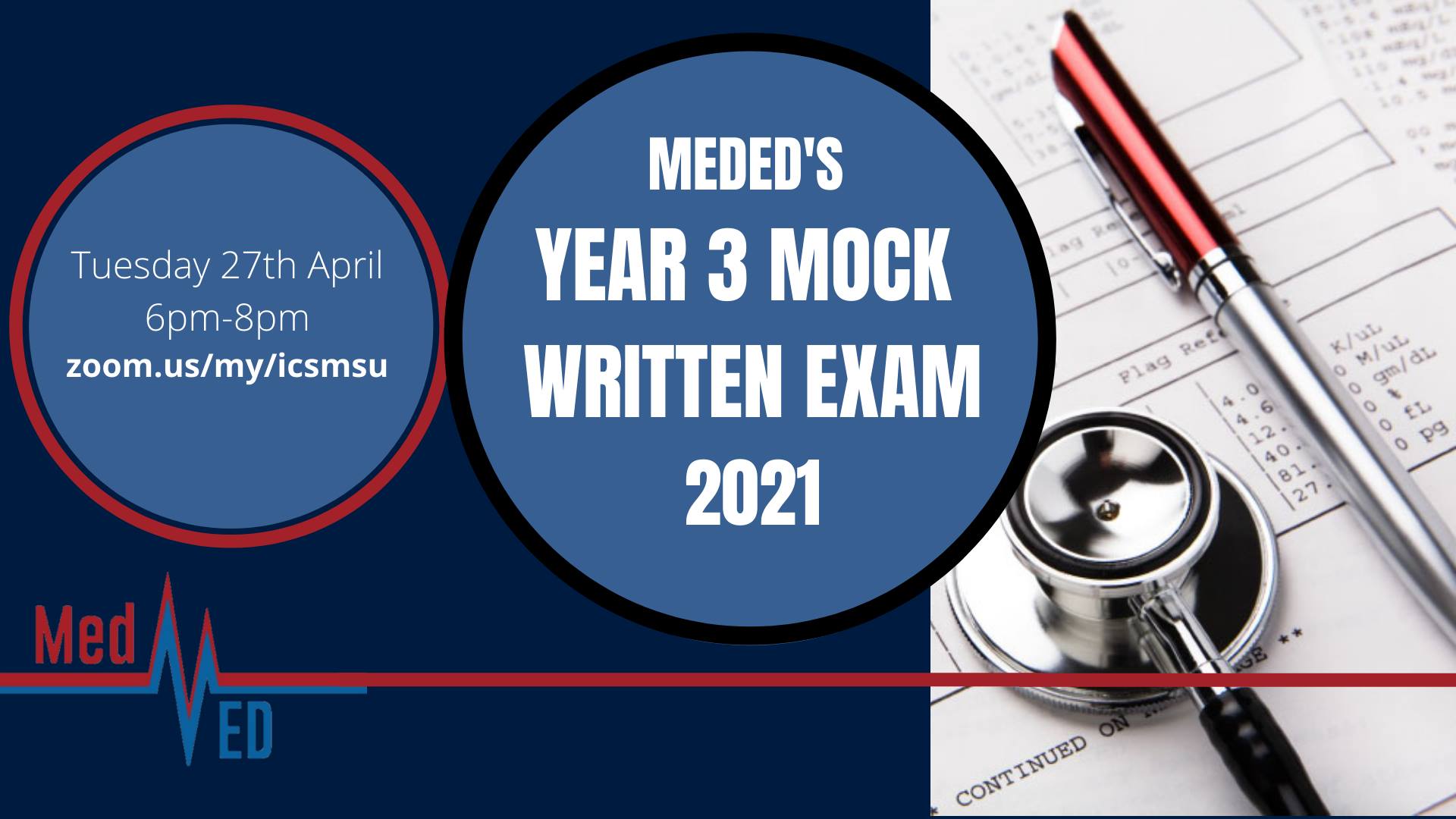 JOIN US FOR THE FINAL SESSION OF THE SERIES!
In the first half of the session, you will complete a number of questions under timed exam conditions. In the second half, we will review the questions!
PLEASE ATTEND SO YOU ARE READY TO BEGIN AT 6PM SO YOU CAN START THE EXAM ON TIME AND GET A REALISTIC EXPERIENCE OF EXAM TIMING
Tuesday 27th April 2021
6-7pm: Answering mock exam questions
7-8pm: Reviewing exam questions (Robert Grogan and Louise Pitsillides)
Access via Zoom: zoom.us/my/icsmsu
Sign up to the Year 3 Lecture Series iCal to ensure you don't miss any of our fantastic lectures:
https://outlook.office365.com/owa/calendar/7e8d8745c27c4f25aef3c1e6edcb5b4c@imperial.ac.uk/d779062b14b243e3a8ed047c0fff24c39845019981012679248/calendar.ics
All slides will be available to you for revision after sufficient feedback has been received!