ICSMSU Welcome
October 3, 2021 @ 1:00 pm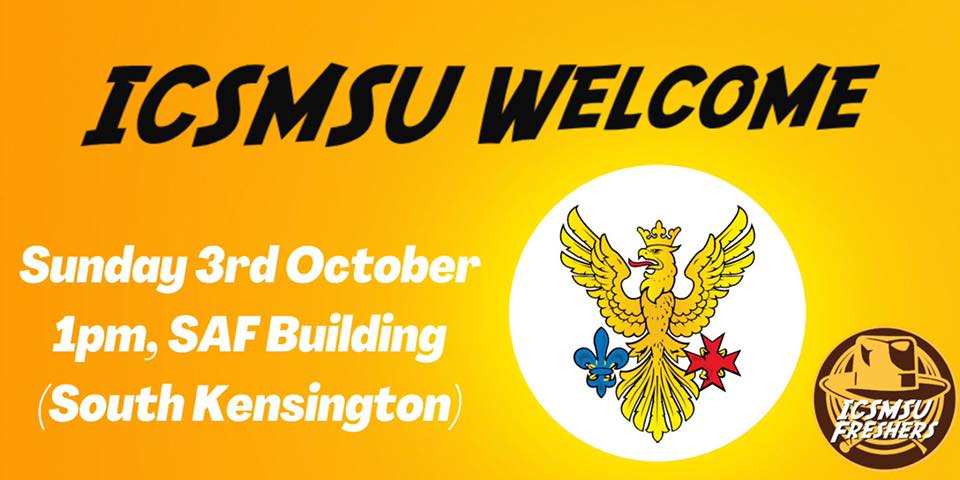 This is your chance to meet the people you will be spending
the next few years with, A.K.A your new family! You will also
have the chance to meet your amazing SU.
Come to SAF (Sir Alexander Fleming building) in South
Kensington to pick up your welcome packs, stash and wristbands, and don't forget to grab some free food!