I'm a Club Captain
October 7, 2022 @ 7:00 pm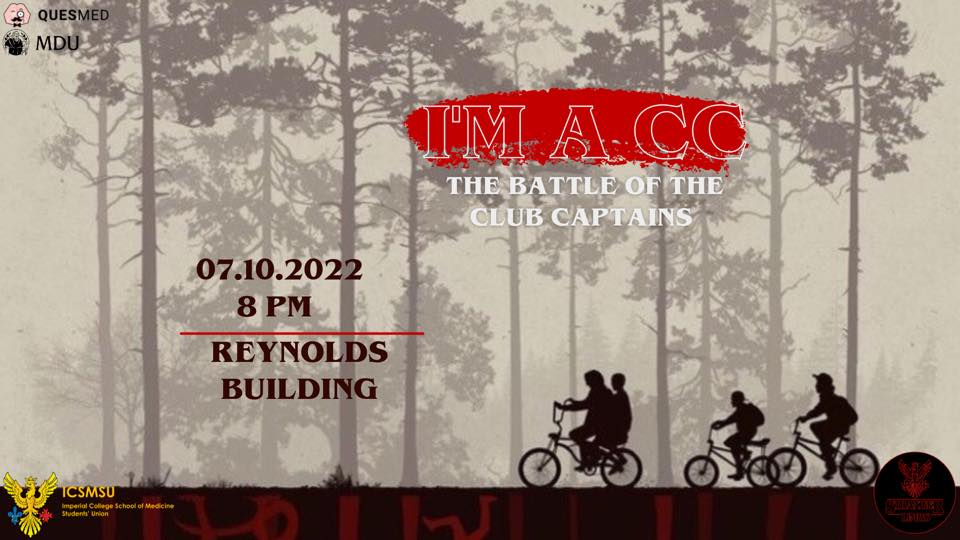 FRESHERS FORTNIGHT DAY 6: IM A CC GET ME OUT OF THE UPSIDE DOWN
This will be the end of your first week of Freshers Fortnight and the just beginning of being a proper Medical Student at ICSM!
By now you should be well acquainted with our Club Captains, but join us for an evening of getting to know them even better… Join us in Reynolds where they'll battle it out, with your help, in some ICSM style challenges!
Stay with us after the show, as Reynolds is transformed into one of the biggest Bops of the year with the rest of the medical school!