CKD by Sahil Misri
June 14, 2021 @ 7:30 pm

-

8:30 pm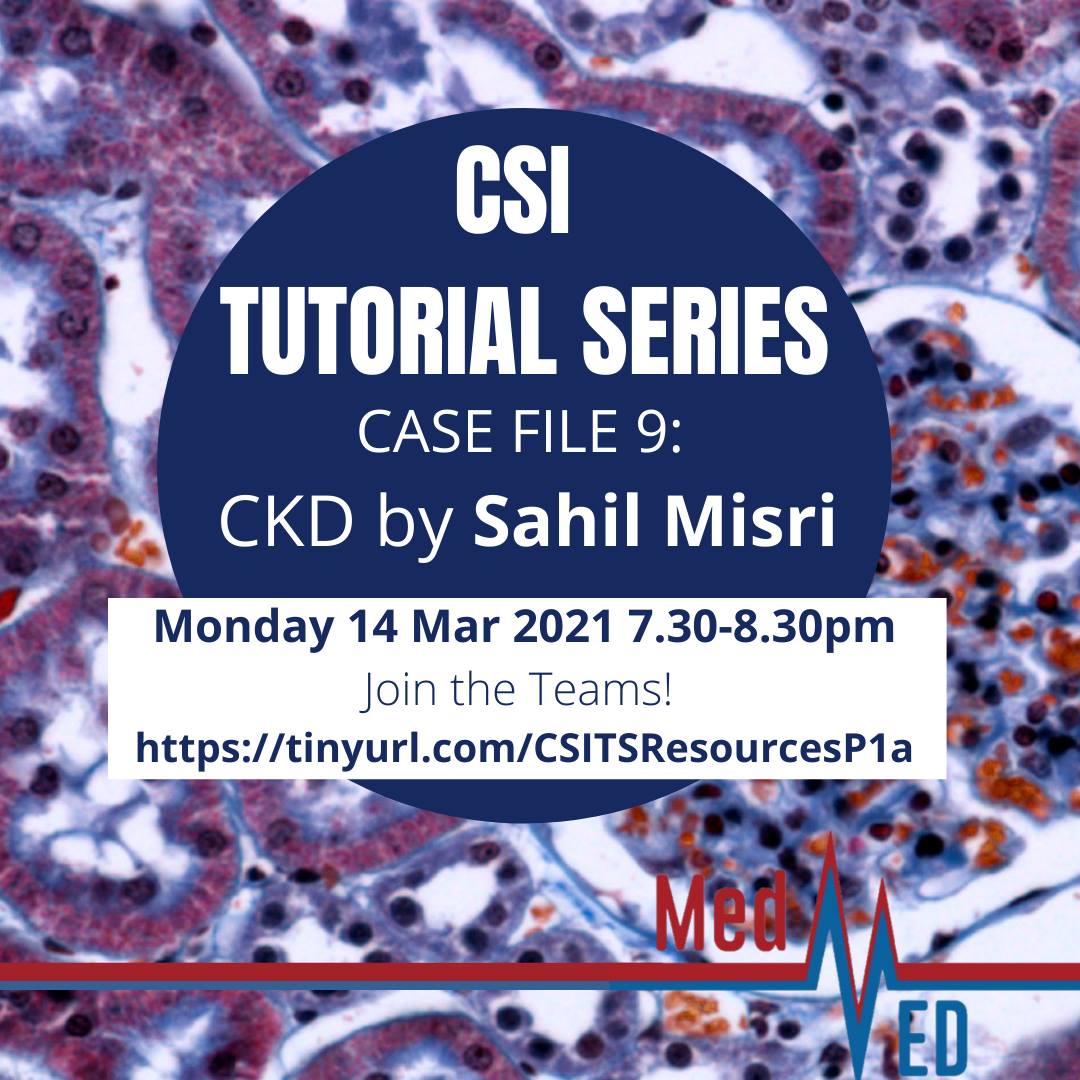 Back to Back – our last CSI Tutorials of Year 1! Shortly after our Dyspepsia lecture, see Sahil taking you through CKD for your final CSI.
Managing the chat we have Haider Nazerali. He'll be present to answer any factual questions that may come to mind while you're watching live.
Attendees will be given a set of NOTES + 5 Practice SBAs kindly compiled/created by none other than Harroop Bola.
Get reminders for this event in your calendar: https://tinyurl.com/mededcsi
Hope to see you all on Monday at 7.30pm 🎈: https://tinyurl.com/CSITSResourcesP1a